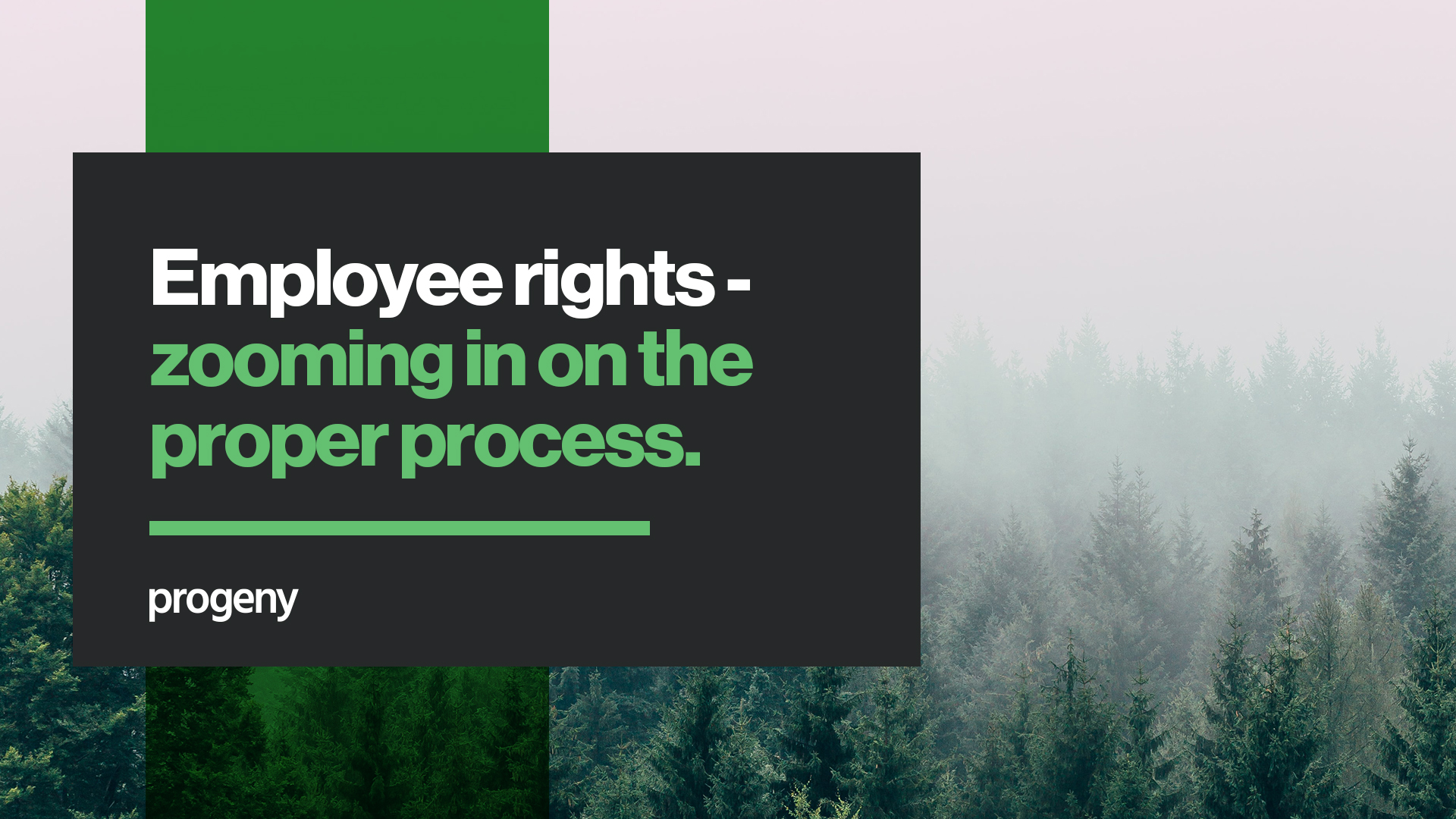 13 Dec

Employee rights – zooming in on the proper process

This week's news of the chief executive of Better.com sacking 900 staff on a single Zoom call made media headlines around the world. It was a move that drew widespread opprobrium, from the affected staff, to industry commentators, to almost anyone who came into contact with the story.

Zoom, and videoconferencing, has quickly become a mainstay of our professional lives during the pandemic. But as this story has highlighted, it's not a tool that lends itself well to all professional purposes, or one that provides a straight swap with the more traditional modes of employer-employee relations.
Moral and legal objections
Thankfully, we should not have to worry about a similar situation arising in the UK as not only would this course of action be morally wrong – as critics have raised – it would be legally wrong also. UK employment law requires employers to consult with employees, providing adequate warning and explanation along with an opportunity to explore alternative options before finalising any proposed redundancy plans. There is also a requirement to look for alternative roles that the affected employees could undertake within the business.
However, more broadly, this serves as a timely reminder for employees in this current uncertain climate, that there are rules which must be followed and guidelines that employers are required to abide by, whether or not we are in a pandemic.
Protection and a fair process
Given the challenging economic conditions, and as we approach the end of the year, it's likely that many organisations will be assessing their business plans and looking ahead to 2022, and tailoring their workforce accordingly.
This could lead to some difficult conversations between employers and employees playing out, but employees should take heart that UK employment law is there to protect them and make the process as fair as possible. These employment laws apply regardless of the current status of the pandemic, or government guidelines on remote working or similar.
Taking advice
Taking legal advice in these circumstances can help employees to negotiate the best exit and deal for them, while ensuring the process is carried out according to UK employment law and with the minimum amount of discomfort to themselves.
If you would like some legal support on a similar issue, please get in touch.