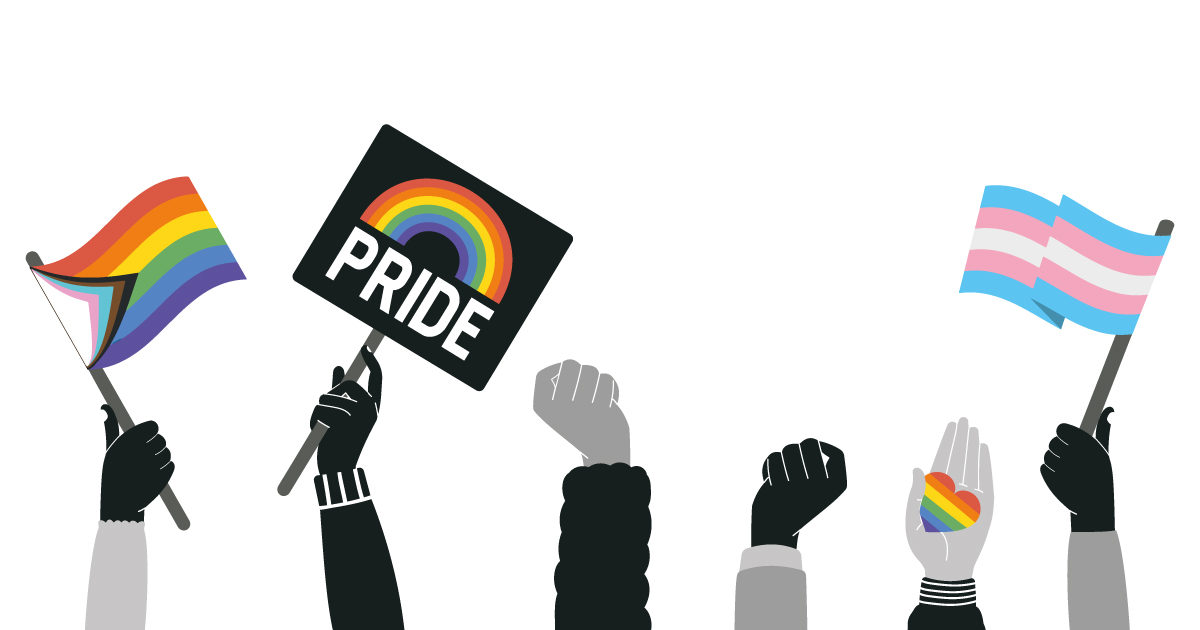 28 Jun

Pride: equality and diversity as important as ever

June is PRIDE month and whilst a lot of things have changed in the last 12 months, the importance of inclusion, equality and diversity within the workplace is still as important as ever.

From increasing inclusivity to retaining talented LGBTQ+ employees, progressive companies are 70% more likely to capture new markets due to the benefits of diversity. Let's break down why embracing equality, diversity and inclusion can be so good for your business.
Talent
Employees are widening their searches to find the perfect job, regardless of location, particularly since the pandemic. Proactively embracing diversity means you are opening up the opportunity to attract the very best candidates for your company.
Retention Up, Turnover Down
Research from the Chartered Institute of Personnel and Development has found that people want to work for employers who value them as individuals and who demonstrate good practices.
Employees who feel valued, respected and listened to are more likely to remain within an organisation so having a strong diversity and inclusion strategy will support your business in achieving higher retention levels and, therefore, lower turnover rates.
Improved Performance
Every business wants optimal performance. Unhappy employees who may fear raising their thoughts or opinions are less likely to be motivated to work to the best of their ability. Creating an open and inclusive culture lets employees know that regardless of their background, they are all highly valued and an integral part of company success.
Equality and Diversity Training
In order to support our clients, we have developed an Equality and Diversity Masterclass using our expert HR and employment law expertise to help line managers understand more about their responsibilities when it comes to promoting equality and diversity in the workplace.
One of the issues we address is the fact that we all have unconscious biases. It can be beneficial to know how we can manage these biases to ensure our behaviour is not discriminatory and that it doesn't prevent the organisation from attracting a rich and diverse pool of talent. It is important to be aware that unconscious bias exists, even if your behaviour doesn't reflect it.
We work with businesses to help identify and understand the issue and the list below provides some practical examples of how firms can protect against it in their recruitment and selection procedures.
Write an inclusive job description bearing in mind that certain language is gender coded and tends to be more attractive to one sex or the other
Undertake blind sifting by omitting names or dates on application forms
Use a standard and consistent set of questions and selection criteria
Appoint two interviewers who can provide a balanced view and challenge each other
If you think this is relevant to your business and now is time to refresh your equality, diversity and inclusion policies, please do not hesitate to get in touch.